Newsletter
July, 2022 Newsletter

Tid-bits from Administration
Monthly Payment Winner
May's "Payment Winner" is the Samarziya Family. Congratulations! Payments are due the Friday prior to the billing week by 9:00 a.m.  Parents that pay on time will be placed in a drawing. Names are drawn monthly, and the winner receives a $10 credit on their bill.
LFOJ Website
We are asking for testimonials from LFOJ parents to place on our website. You do not have to add your name if you would like to remain confidential. Please send your testimonials to lfoj@zionlutheranashland.com or place in the payment box. Thank you!
Before and After SA Care
LFOJ has an abundance of school-age children requesting care for before and after school care in the fall. Mid-month, a survey will be sent out to verify how many families will be needing care and the number of days per week. At our next board meeting in August, the board will review all of the requests to determine if we can provide care to everyone. Please return your surveys ASAP. This will help us to determine the number of children that are needing care and what we can accommodate. This will also give us adequate time if we need parents to find alternative care for their children, if space is not available.
4th of July
LFOJ will be closed on Monday, July 4th & Tuesday, July 5th.
Have a Safe and Happy 4th of July
May this special day be a magical combination of family, friends, food, laughter, fireworks, and a moment to give thanks for this wonderful land of ours. May you find peace and freedom in your life.
Many Blessings Today & Always,
Ms. Karyn
Totville News
Happy July!
I hope everyone is enjoying their summer so far! I would like to ask that everyone bring in a favorite picture of their child. I will be making a fun display of everyone!
This month we want to wish Lettie D. a very happy 1st birthday! We hope this year is full of lots of learning, love, and fun.
Our bible stories for the month are going to be "The Beginning" and "Daniel and the Lion".
Our theme for the month will be safari animals. We will learn about zebras, cheetahs, lions, and elephants.
Just a reminder to have extra clothes for your kiddos in case of accidents, water play, or daily messes.
If there are any questions or concerns, please reach out.
God Bless,
Ms. Molly
Learner Lane
Welcome to July Learner Families!!
This weather's got me sweatin' and I know the kids feel the same way, so extra cool clothes and shoes are very important. If your child wears sandals to daycare please have an extra pair of tennis shoes due to them getting a lot of rocks in their sandals.
I want to wish Noah White a Happy 3rd Birthday! We love you buddy!!
For our themes this month, we are talking about ice cream, fruit picnics, and pirates.
For Bible stories this month we will be reading "Food from Heaven", "The Sneaky Snake", "Jesus Feeds Thousands", and "Jesus is Arrested and Crucified".
As always, if you have any questions or concerns, I am always her to help!
      Ms. Gracie
School-Age Scoop
Happy July!
I hope everyone is enjoying their summer so far! We have been having some hot weather, which has us inside a little more. I am encouraging all the school-agers to bring in their favorite board games, card games, books, or projects they like doing from home.
Next Wednesday, July 6, we are looking to spend our morning at the Beaser Park. So please watch for the permission slips in your child's cubby.
For the month of July, we will be learning about Arctic Animals (Polar Bears, Arctic Foxes, & Seals), Sea Life (Sea Turtles, Sea Horses, Jellyfish, Fish, & Whales), Elephants, and Sharks. All of our themes were requested by the kids.
We will continue with our daily devotions.
If you have any questions, please don't hesitate to reach out.
God Bless,
Ms. Taylor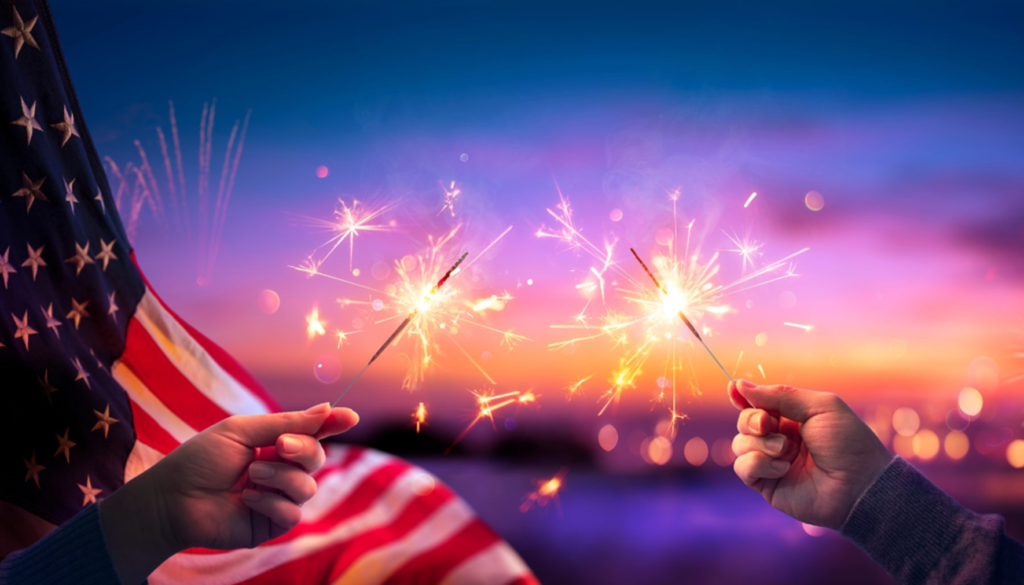 Assistant Teachers Needed.

We are in dire need of Assistant Teachers. If an applicant comes to us because of a referral from a parent, and that applicant is hired, the family will be given a $25 credit on their account. If an applicant comes to us because of a referral from a staff member, and that applicant is hired, the staff member will be issued $25 in Chamber $s.
Please help us to reach out to people that are amazing with children